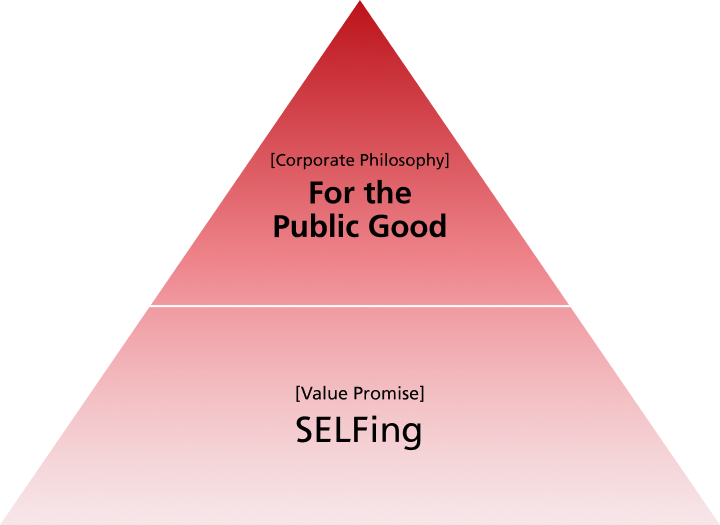 Corporate
Philosophy

For the Public Good.

Value
Promise

Venture out to discover yourself.

Your way of life all begins with envisioning "who you want to be".
Self-discovery and personal development are what leads to our contributions to society.
This looping cycle is what we call "SELFing".
"SELFing" is the value promise we offer all our stakeholders.